Water Heater Repair Near Me
League City, Texas and Surrounding Areas

Aedile Plumbing and Plumbers in League City, Texas help with all your repairs and assist with installation.
At Aedile Plumbing, we understand the importance of a functioning water heater in your home. That's why we offer fast, reliable gas and electric water heater repair and installation services in League City, Texas and the surrounding areas. Our team of highly-trained plumbers is equipped to handle even the most complex repairs and replacements.
Whether you're dealing with a broken water heater, or you're in need of a new unit, Aedile Plumbing is here to help. We service most major brands and all types of water heaters, including traditional tank-based systems, tankless water heaters, and more. With our same-day service for emergency plumbing issues, you can trust that we'll be there for you when you need us most.
Signs That You Need a New Water Heater
At Aedile Plumbing, our goal is to provide honest, transparent service to our customers. While we will always attempt to repair your water heater if possible, there are certain instances where replacement is the best option. Some common signs that your water heater needs to be replaced include:
Your tank-based water heater is more than 15 years old
Your tankless water heater is more than 20 years old
Your water heater continues to break down even after service
You notice a metallic smell or taste to your home's hot water
You see signs of leaks or obvious water damage around the unit
Regular Water Heater Maintenance
Regular water heater maintenance can help prolong the lifespan of your unit, save you money by preventing future issues, and reduce the need for repairs. Our team of plumbers can inspect your water heater annually and address any minor issues before they become major problems.
Gas vs. Electric Water Heaters
When it comes to choosing a water heater, you have the option of gas or electric. Both have their own set of advantages and disadvantages. Gas water heaters are typically more energy-efficient and have a faster recovery time, while electric water heaters are safer and have a longer lifespan. Our plumbers can help you determine which option is best for your home and budget.
Contact Aedile Plumbing today to schedule your water heater repair or replacement. We offer upfront pricing for every service we take on and our clean, uniformed technicians will arrive on time, ready to get to work. With a 100% customer satisfaction guarantee, you can trust that we'll provide top-quality service every time. Just a dial away at 713-330-6260.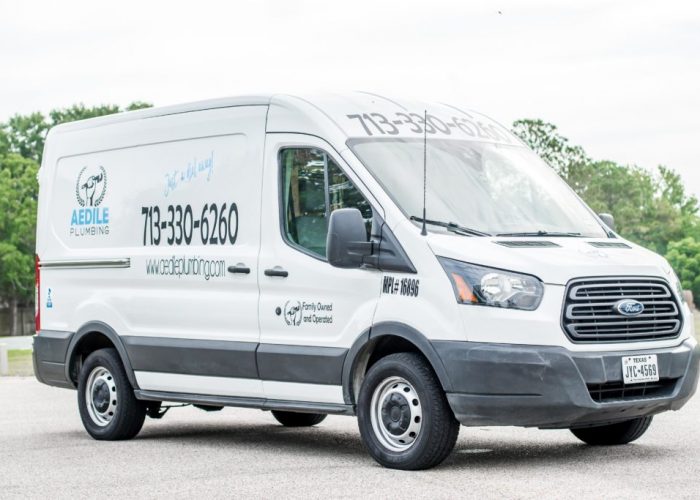 We're here to help!
Just a dial away!