Gas & Electric Water Heater Repairs & Installation
League City, Texas and Surrounding Areas

Aedile Plumbing and Plumbers in League City, Texas help with all your repairs and assist with installation.
Your home's water heater plays a major role in your and your family's overall comfort. The water heater is responsible for supply all of the hot water to your home for bathing, cooking, cleaning, and washing. Like any appliance, continuous use over time can lead to normal wear and tear, breakdowns, and improperly functioning water heaters.
If you're currently dealing with a broken water heater, you can rely on Aedile Plumbing and Plumbers for fast, reliable water heater repair and replacement in League City and throughout the area. Our trained plumbers are capable of carrying out even the most difficult of repairs and can even fully replace your water heater if necessary. We service most major brands and all types of water heaters, including traditional tank-based systems, tankless water heaters, and more.
Schedule your service with us today! We offer same-day service for emergency plumbing issues. Call (713) 330-6260 to get started!
REPAIR OR REPLACEMENT? SIGNS YOU NEED A NEW WATER HEATER
At Aedile Plumbing, we've built our name on honesty and integrity. We'll never recommend replacement if more affordable repairs are possible. That being said, sometimes a water heater is simply too old or too damaged to be properly repaired. In such instances, you will need to have the unit replaced.
Some common signs that your water heater needs to be replaced include:
Your tank-based water heater is more than 15 years old
Your tankless water heater is more than 20 years old
Your water heater continues to break down even after service
You notice a metallic smell or taste to your home's hot water
You see signs of leaks or obvious water damage around the unit
The plumbing experts at Aedile Plumbing can help you determine if your water heater problem can be repaired or if a full replacement is necessary. We can help you find the most cost-effective solution to your current water heater problem, providing top-quality water heater services quickly and efficiently.
IS REGULAR WATER HEATER MAINTENANCE NECESSARY?
Many homeowners fail to have their water heaters regularly maintained, however, there are a number of benefits that routine service can provide. Having a plumber inspect your water heater annually can help reduce the likelihood of serious problems as a professional will be able to notice and address minor issues before they worsen. Regular maintenance can also increase the lifespan of your unit, save you money by preventing future issues, and reduce the need for repairs.
If you need water heater repair or replacement in League City or the surrounding areas, or you would like to schedule a routine maintenance call with our team, contact Aedile Plumbing today! We offer upfront pricing for every service we take on and our clean, uniformed technicians will arrive on time, ready to get to work. At Aedile Plumbing, we care about our customers, which is why we proudly offer a 100% customer satisfaction guarantee.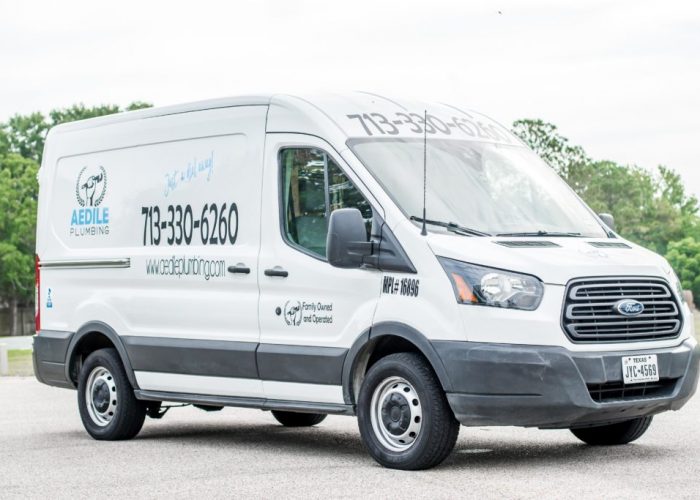 We're here to help!
Just a dial away!