Plumbing Repairs & Installations
League City, Texas and Surrounding Areas

Aedile Plumbing and Plumbers in League City, Texas help with all your repairs and assist with installation.
Whether you need toilet repair, water heater installation, bathroom model or any other residential plumbing services, you can rely on our team of highly-trained experts. We're not happy until you're 100% satisfied with the quality of our work. No matter how complicated or difficult the job, Aedile Plumbing is here to help.
COMMON RESIDENTIAL PLUMBING PROBLEMS
At Aedile Plumbing, we offer a comprehensive range of residential plumbing services. Our technicians utilize the most advanced, cutting-edge tools and techniques in order to provide you with the best service possible. We are capable of handling an array of plumbing issues in your home, including sewer line replacement, drain cleaning, and water heater replacement.
Signs that you may need a professional plumber to address your residential plumbing problem include:
Strange noises emitting from drains, pipes, toilets, etc.
Water stains and other visible water damage
Moisture in basement walls or cracks in the foundation
Drains that are slow to empty or do not drain
Frequent or reoccurring clogs, or clogs in multiple areas
Sewage odors or obvious sewage backups
A lack of hot water in your home
Old, broken, or worn down plumbing systems, including water heaters
Just a dial away! (713) 330-6260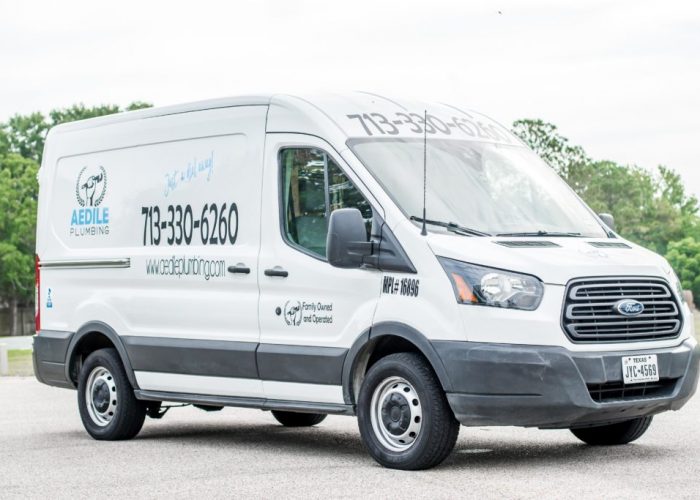 We're here to help!
Just a dial away!