Video Drain & Sewer Inspections Near Me
League City, Texas and Surrounding Areas

Aedile Plumbing and Plumbers in League City, Texas help with all your drain and sewer inspections.
Comprehensive Solutions with Video Drain & Sewer
Inspections With a video drain and sewer inspection, our plumbers at Aedile Plumbing can have a comprehensive view of what is happening inside your plumbing system. This allows us to accurately diagnose the problem and offer realistic solutions for repair or replacement.
Advanced Technology for Accurate Diagnosis
Aedile Plumbing stays informed of the latest technologies in the industry to bring our customers the best service possible. Our video drain and sewer inspection technology allows us to insert a small live-feed video line through the drain and into your pipes to offer close-up images of the inside of your plumbing system. This allows for an accurate diagnosis of the problem and a faster repair process.
Cost-Effective and Efficient
Video drain and sewer inspections are a cost-effective and efficient solution for diagnosing plumbing problems. It eliminates the need for unnecessary work and speeds up the entire repair process. Plus, it is less expensive than traditional inspections methods.
At Aedile Plumbing, we are committed to providing our customers with the best service possible. That is why we offer video drain and sewer inspections as a way to accurately diagnose and fix any problems with your plumbing system. Contact us today at (713) 330-6260 to schedule an appointment for a video drain and sewer inspection in League City or the surrounding areas. Our team of highly-trained experts will make sure your pipes are working properly and efficiently. We're just a dial away!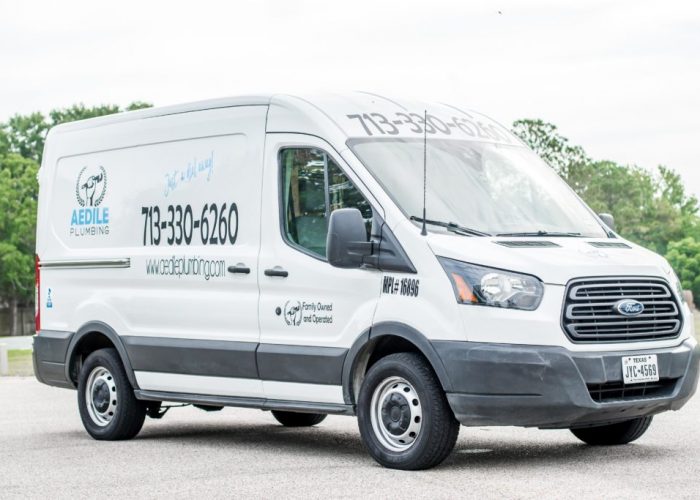 We're here to help!
Just a dial away!