Video Drain & Sewer Inspections
League City, Texas and Surrounding Areas

Aedile Plumbing and Plumbers in League City, Texas help with all your drain and sewer inspections.
Let's be honest – most of your plumbing system is hidden from the naked eye. While you can see your sink, shower, or toilet, you do not have a comprehensive view of what is happening once water or waste goes down the drain. It can even be difficult for plumbers to diagnose the cause of a plumbing problem when so much is below the surface. To better provide services that truly address what your home needs, Aedile Plumbing offers video drain and sewer inspections.
Using live-feed technology, our plumbers in League City can take a look at the inner workings of your plumbing system and offer realistic solutions. We stay informed of the latest in this technology to bring the knowledge right to you, the customer.
Let us take a look at your pipes. Call (713) 330-6260 to schedule an appointment for a video drain and sewer inspection in League City or surrounding areas.
WHY USE VIDEO DRAIN & SEWER INSPECTIONS?
When you use a video inspection, a small live-feed video line is inserted through a drain and into your pipes. It travels through the entire drain system to offer close-up images of the pipes. This inside look helps the plumbers at Aedile Plumbing accurately diagnose your drain and sewer problem.
We recommend using video drain and sewer inspections because:
Plumbers can view your pipes right from the inside
Prevents unnecessary work to find the cause of the problem
Speed up the entire repair process
Is less expensive than traditional inspections
Once the problem has been identified, our plumbers can begin crafting a plan of action for solving the problem.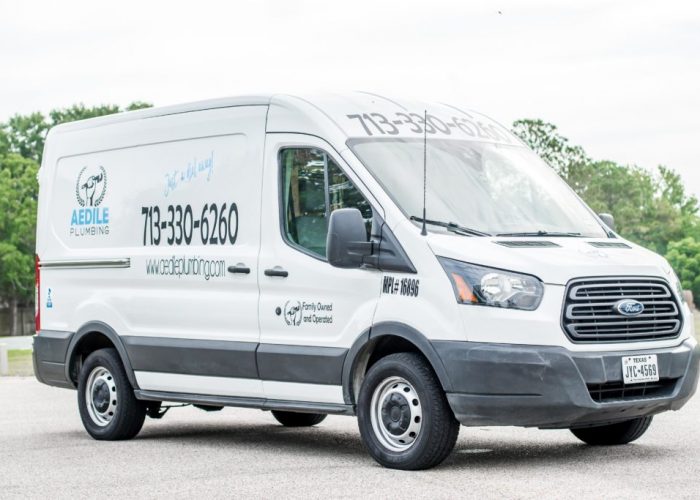 We're here to help!
Just a dial away!